Want to make this summer one they will never forget? Turn on the sprinkler, pass the kids a couple cans of shaving cream, then prepare for the most epic, most messy, and most memorable day yet. Enjoying a Shaving Cream Battle is the perfect way to connect as a family, share laughter, and enjoy a beautiful summer day.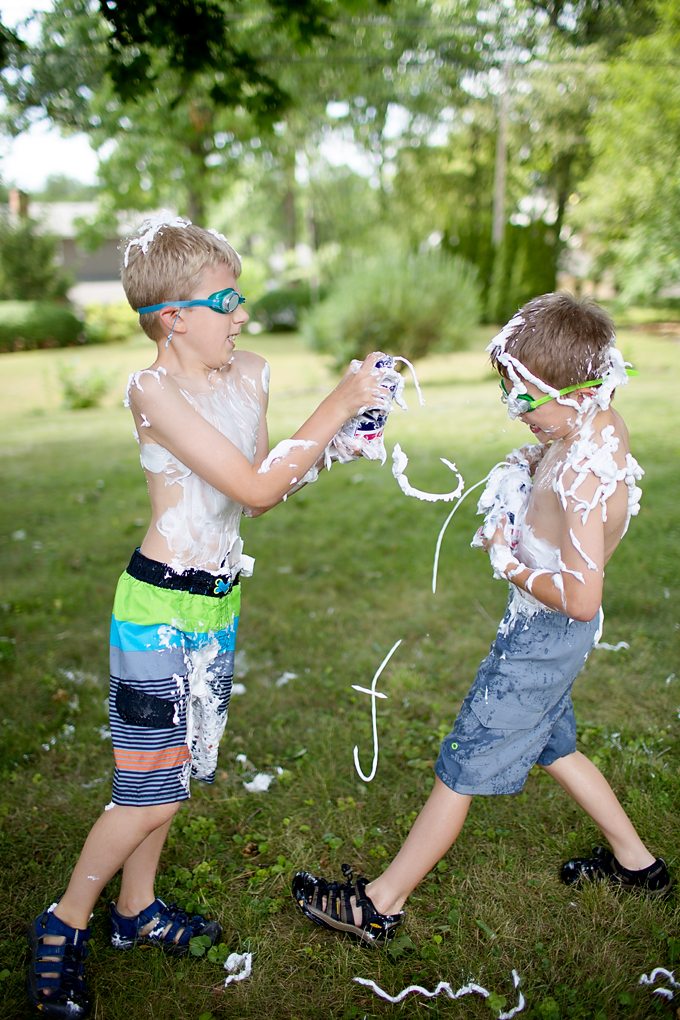 The Unforgettable Shaving Cream Battle
It was 1994. My cabin-mates and I were enjoying a walk around summer camp with our camp counselor when all of a sudden, another cabin jumped out from behind the trees. "Get them!" their counselor yelled as she pulled a pink can of shaving cream out from behind her back. Before we knew it, we were being attacked on all sides!
"Are we going to take this?" my camp counselor shouted, dodging a stream. "Let's get them back!" She threw down her backpack and dumped out 20 cans of shaving cream. "Go get 'em, ladies!"
Of course the entire shaving cream battle was arranged between the two counselors…it was our evening activity that night! And what wild fun it was—a memory I will never forget!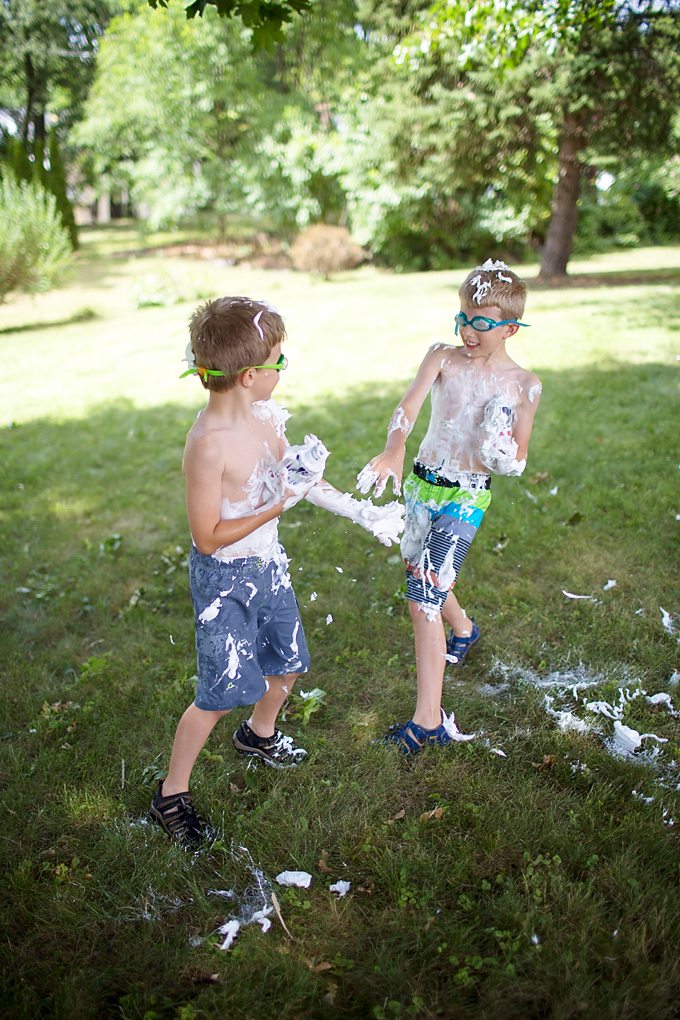 Surprise Them at Home
Kids love when adults take a break from adulting. So take a deep breath, put on your swimsuit, and join in on the fun. Here's what you need:
This guy! I think he's planning his revenge…watch out Little Brother!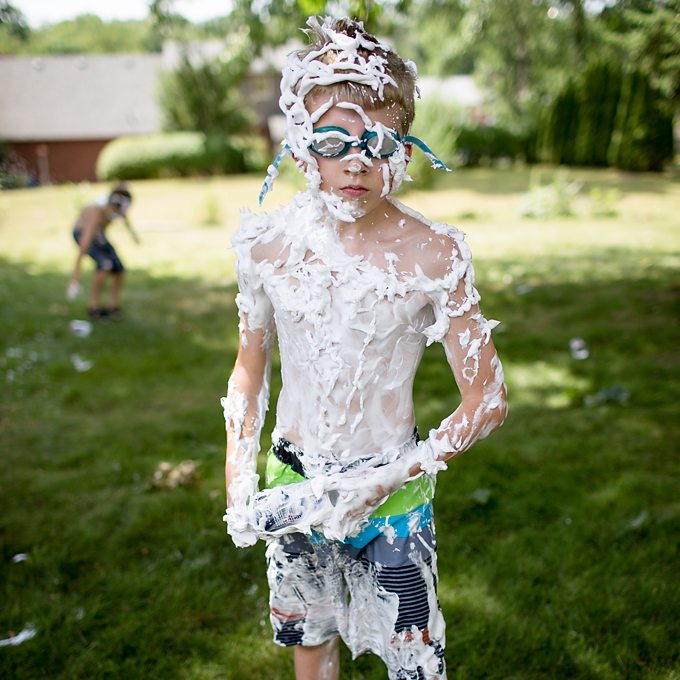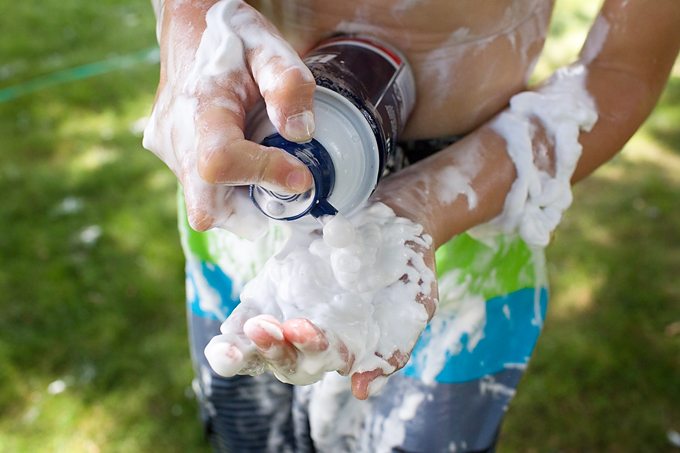 The swimming goggles did an excellent job of keeping the shaving cream out of the kids' eyes. My boys soon discovered that when their goggles became covered in shaving cream, a quick run through the sprinkler would clean them off.
JUST FOR FUN: Click to see these kiddos playing Root Beer Ring Toss 3 years ago! Where has the time gone?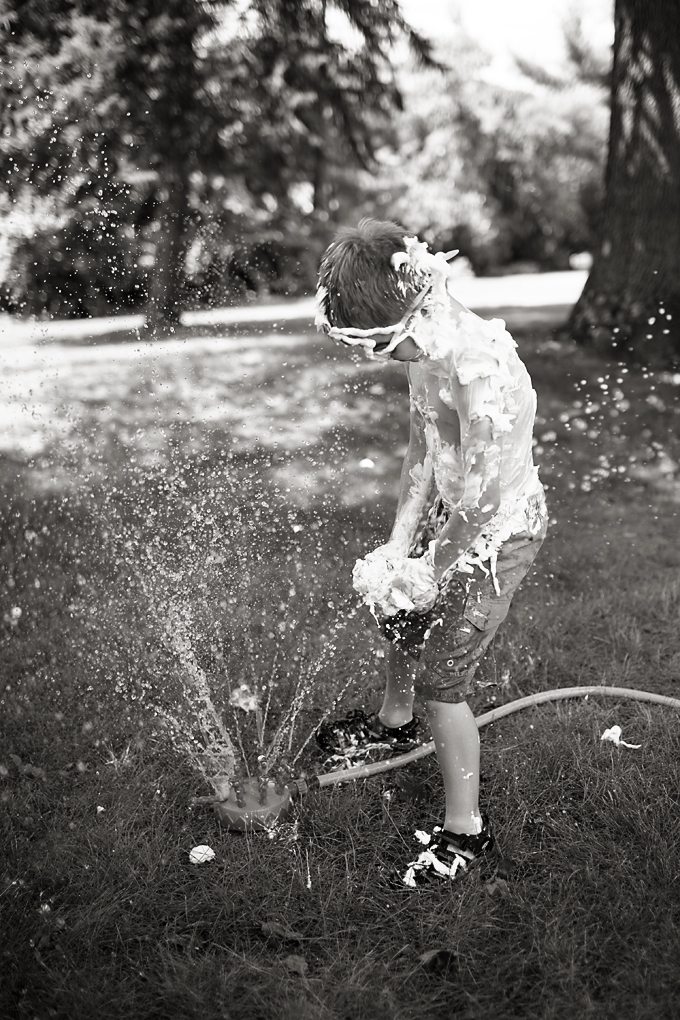 When the battle is over, cleanup is easy. Leftover shaving cream on the ground and kids is easily washed away with the hose!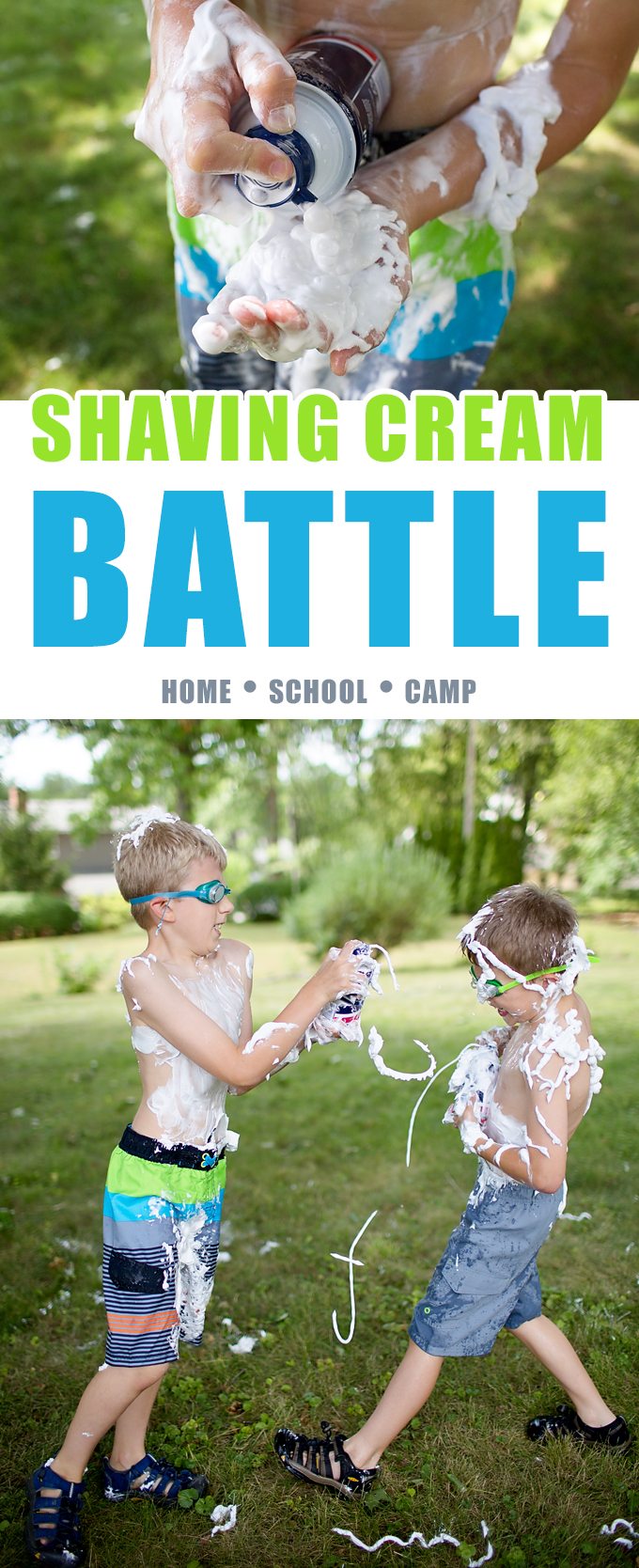 More Wild Summer Fun
Don't let the fun stop there! You'll definitely want to try: