I'm sharing #MrSketchScentedCrayons as part of a Mr. Sketch sponsored series for Socialstars™.
Daffodils are blooming, the grass is green, and children in our town are happily trading homework, backpacks, and reading logs for spring break!
Whether your family is traveling or enjoying a relaxing vacation at home for spring break, you are bound to hear 2 dreaded words: I'm bored. In anticipation of this, I recently showed my 8-year-old son my favorite childhood boredom buster, Scribble Art.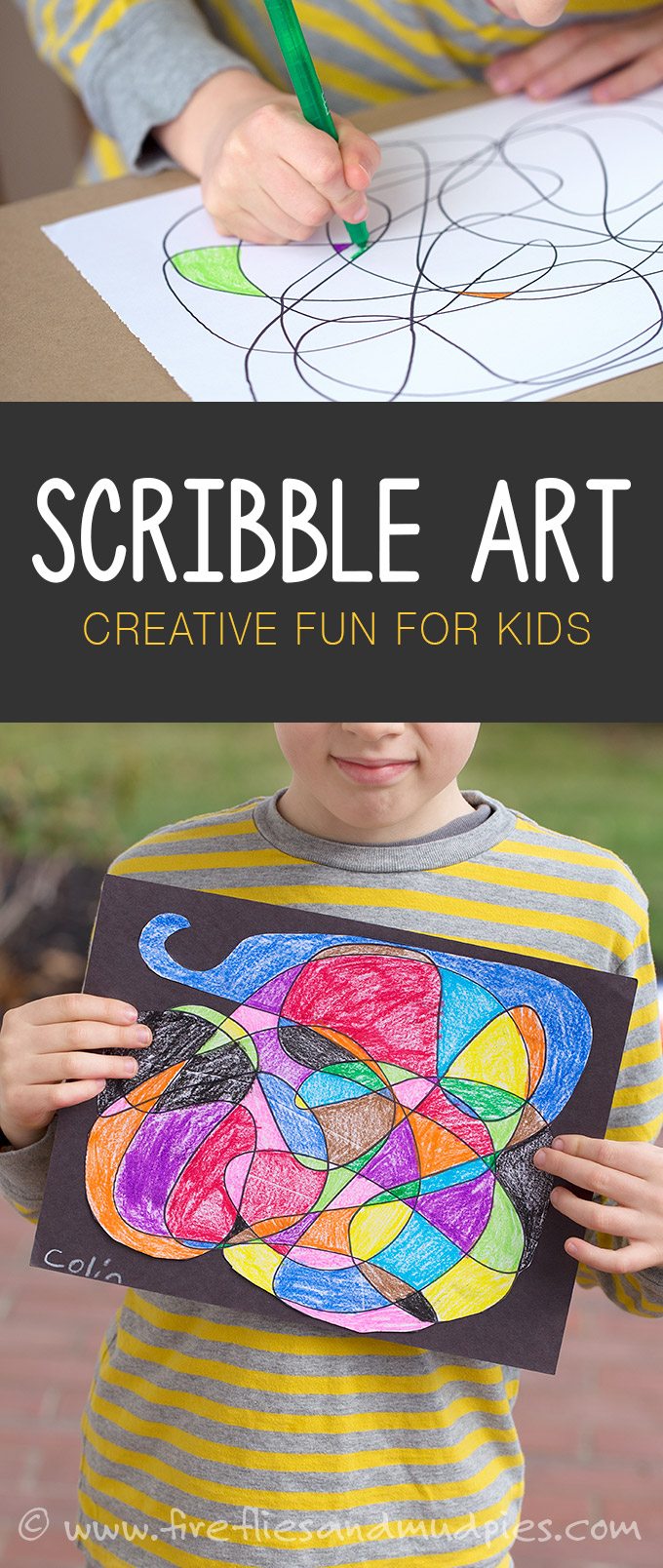 Scribble Art
My childhood sketch books were full of Scribble Art! It was my go-to kind of drawing for relaxation, keeping myself busy on road trips, and being creative.
Materials and Directions:
white drawing paper
black construction paper
scissors
black marker
crayons
Invite your child to use the black marker to create a swirly scribble on the paper. Next he will color in every shape with his crayons.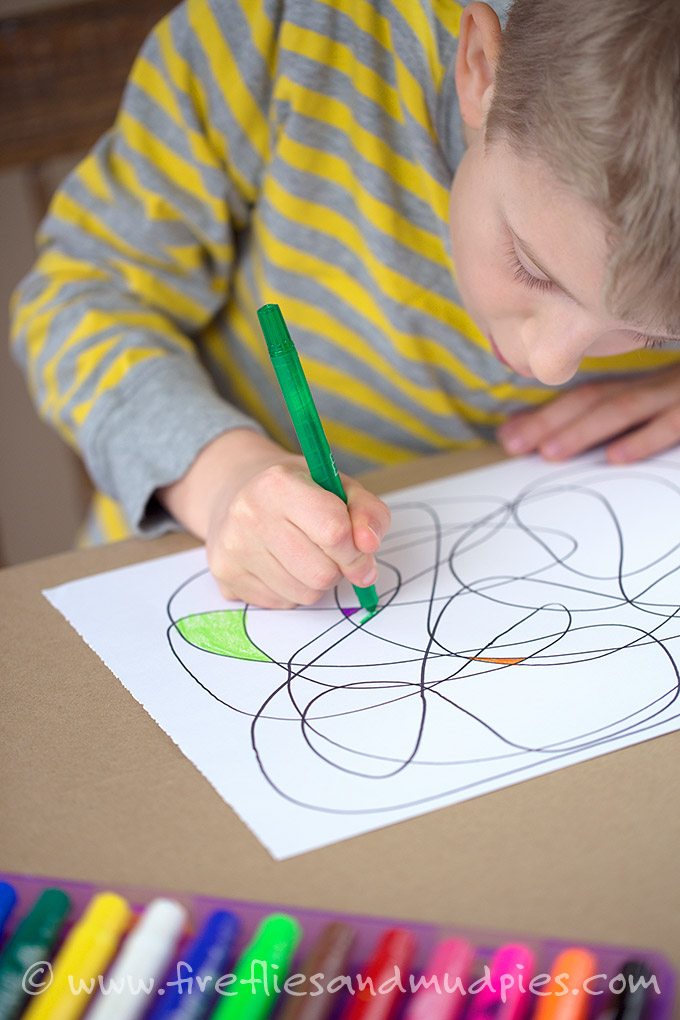 My kids are always intrigued by new art supplies. And hiding them away for "rainy days" is one of my best boredom busting tricks! Have you tried the new Mr. Sketch Scented Twistable Crayons™? Vibrant colors combined with our favorite childhood Mr. Sketch™ scents create a fun sensory experience that feeds the imagination! My boys LOVED them!
But watch out for that sneaky light blue crayon…it may be Stinky Cheese scented!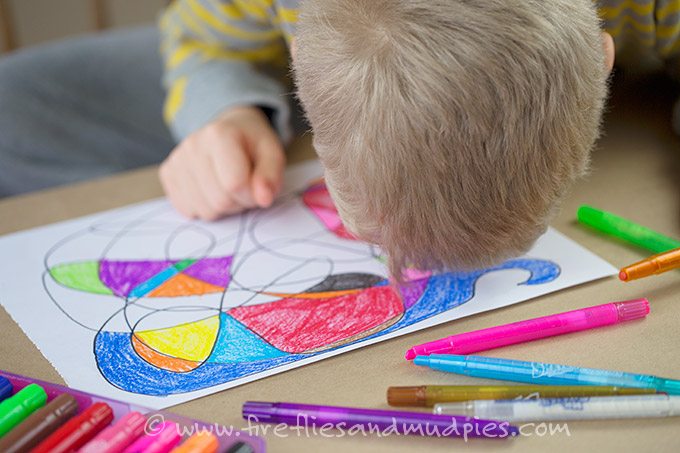 My son couldn't help but sniff his artwork! His favorite scent is Orange, same as me.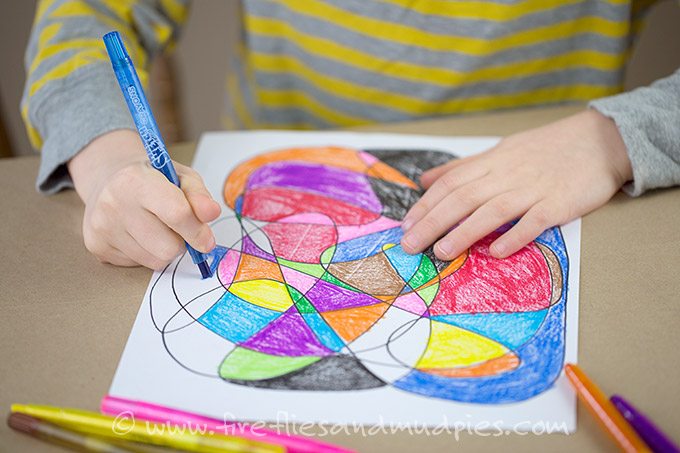 When the coloring is finished, invite your child to cut out her scribble with scissors.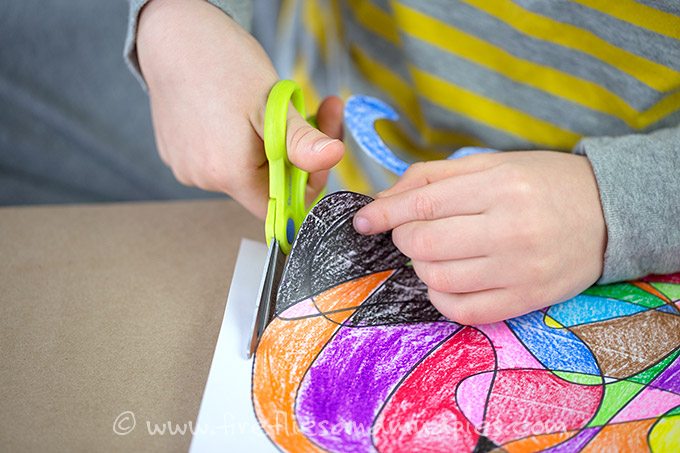 Last, invite your child to glue his scribble onto a piece of black construction paper and sign his name with the delicious White Vanilla Icing scented white crayon.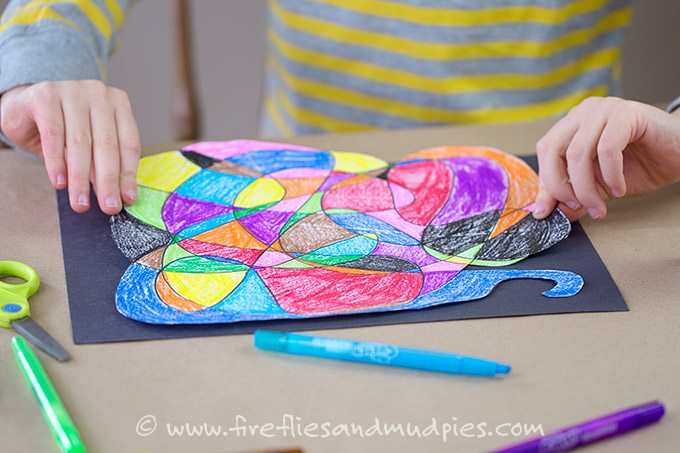 Isn't Scribble Art beautiful? The doors of our refrigerator are now covered in it!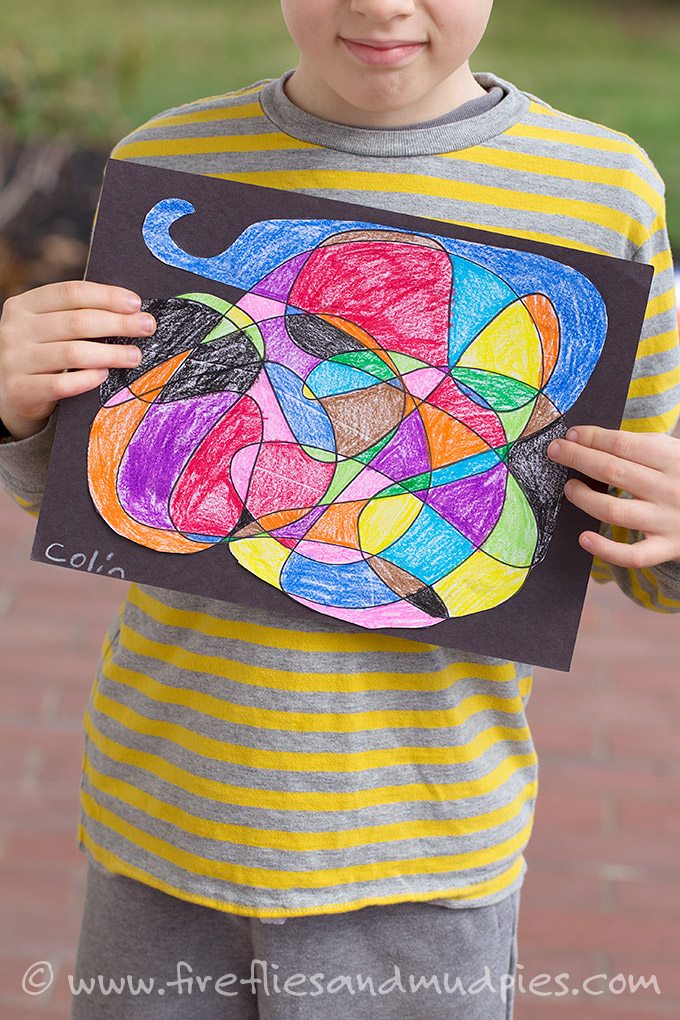 Mr Sketch wants parents to encourage their kids to seek out fun and exciting activities and to continue to inspire their creativity. Follow along with Mr. Sketch on Facebook and Twitter for more boredom busting spring break art inspiration!