I don't know about your kids, but mine would live in a jar of ranch salad dressing if I let them. I make a fresh batch weekly with homemade ranch seasoning, yogurt, and mayonnaise.  Every so often, I sprinkle the seasoning over popcorn (sooo delicious!), or bake it onto oyster crackers, pretzels, or goldfish crackers. Shared below is the recipe for one of my boys' favorite after-school snacks—Ranch Seasoned Goldfish Crackers.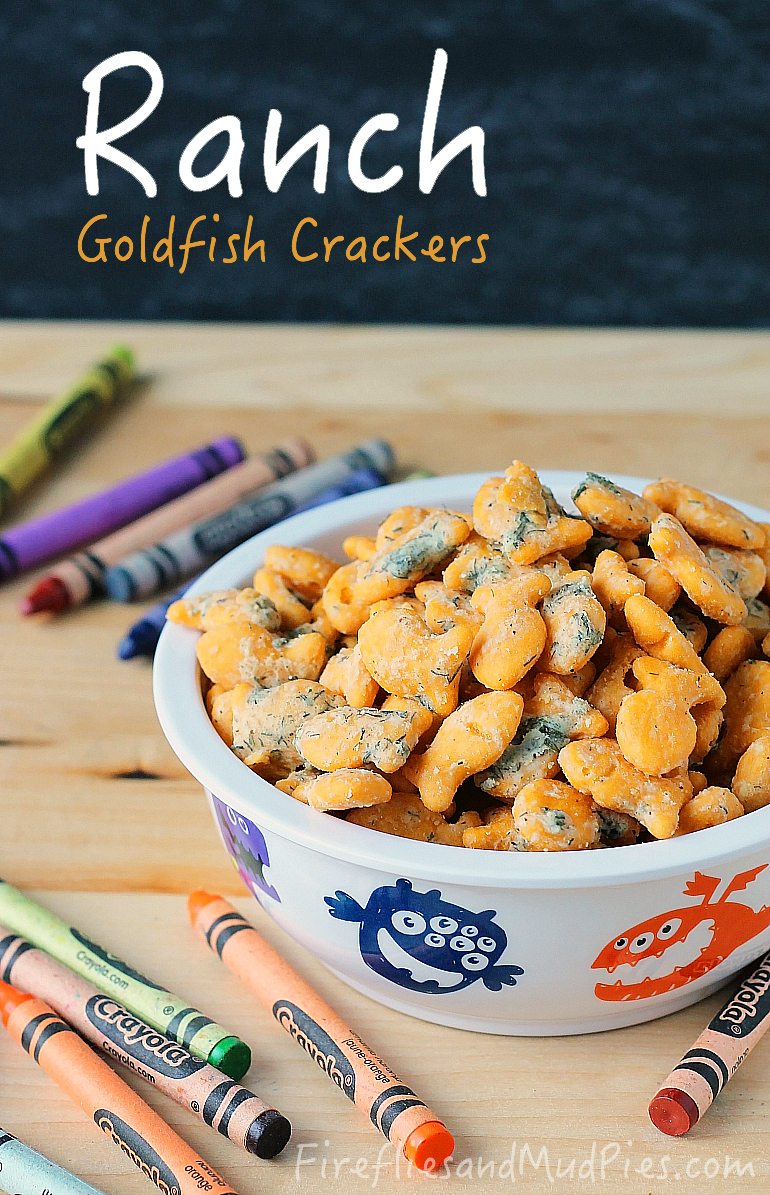 This post contains affiliate links. Opinions are my own.
I make homemade ranch seasoning because store-bought varieties often contain risky chemical ingredients like MSG and Maltodextrin. My kids like this recipe because it produces a thicker coating of ranch than other recipes. My youngest told me, "These are the ranchiest ranch crackers in the world!"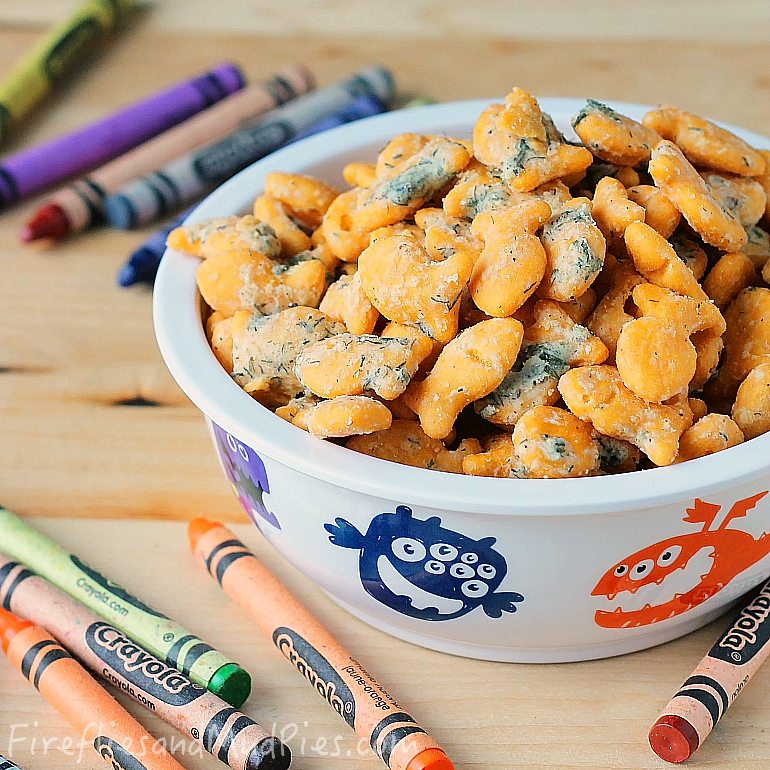 And they are! Don't be alarmed when the Ranch Mixture seems thick – that's what makes them the ranchiest.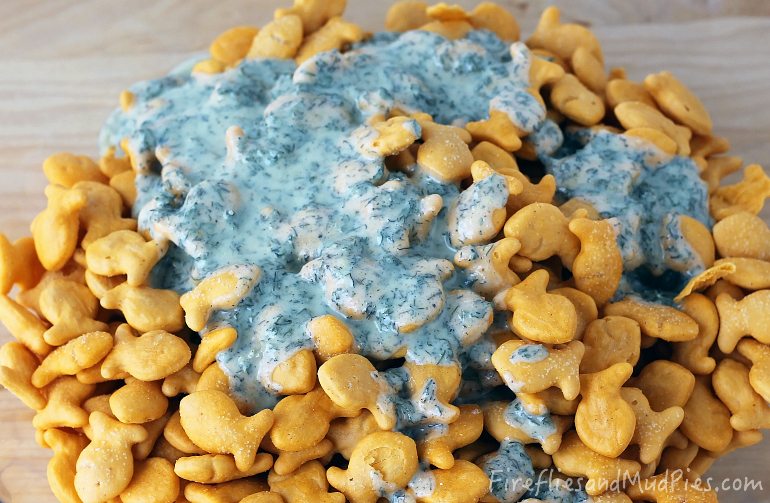 Ready for the recipe?
Ranch Goldfish Crackers
Kids enjoy homemade Ranch Goldfish as a crunchy, afternoon snack. Great for snack cups!
Author:
Melissa – FirefliesandMudPies.com
Instructions
Preheat your oven to 250 degrees.
Mix the spices, oil, and buttermilk in a small glass bowl until well combined.
Pour the buttermilk mixture over the Goldfish Crackers.
Stir and flip the Goldfish Crackers gently with a spatula until the mixture is evenly distributed.
Bake the crackers on a parchment lined cookie sheet for 15-20 minutes. Stir the crackers every 5 minutes, or so.
Cool and enjoy!
For more homemade versions of your favorite seasonings, snacks, and recipes, follow my DIY Prepared Foods board on Pinterest.