These happy plastic egg chicks just make me smile! Doesn't it look like they are having fun? Fill them with jelly beans and add to a little one's Easter basket for a sweet, spring surprise!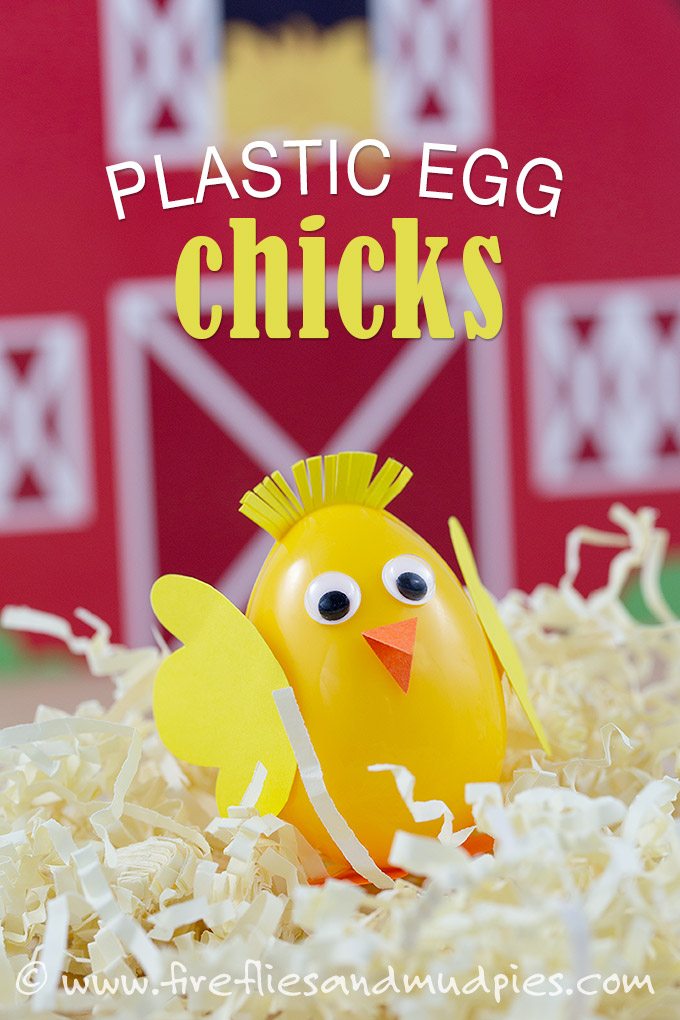 This post contains affiliate links. Opinions are my own.
Much gratitude to Craft Project Ideas for providing the googly eyes for this craft!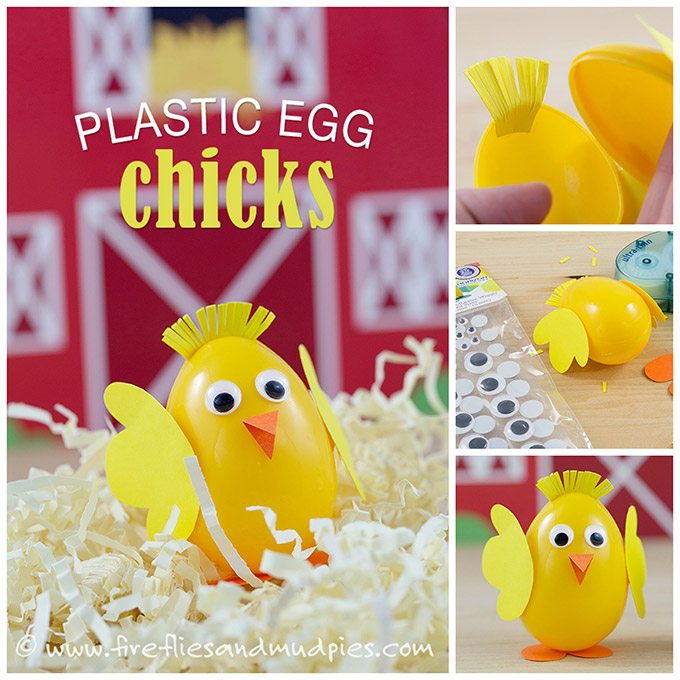 Plastic Egg Chicks
This simple Easter craft can be made in minutes and requires minimal, basic craft supplies. Don't you love that? My son enjoyed playing with them, as they stand on their own in a wobbly, silly way! Alternatively, you could fill with beans or rice to create a musical shaker for kids. If you choose to turn them into a shaker, seal the eggs with glue.
Materials:
Directions: 
Use the scissors to cut wings, feet, feathers and a beak from the cardstock.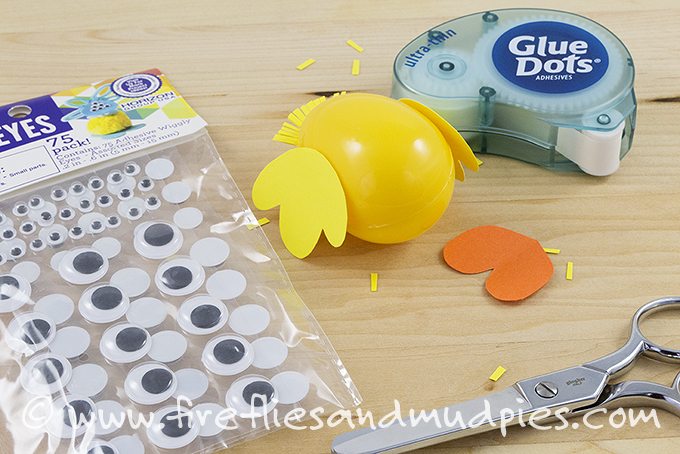 2. Attach the feathers into the egg with a Glue Dot as pictured below. If desired, fill the egg with jelly beans before closing the egg firmly.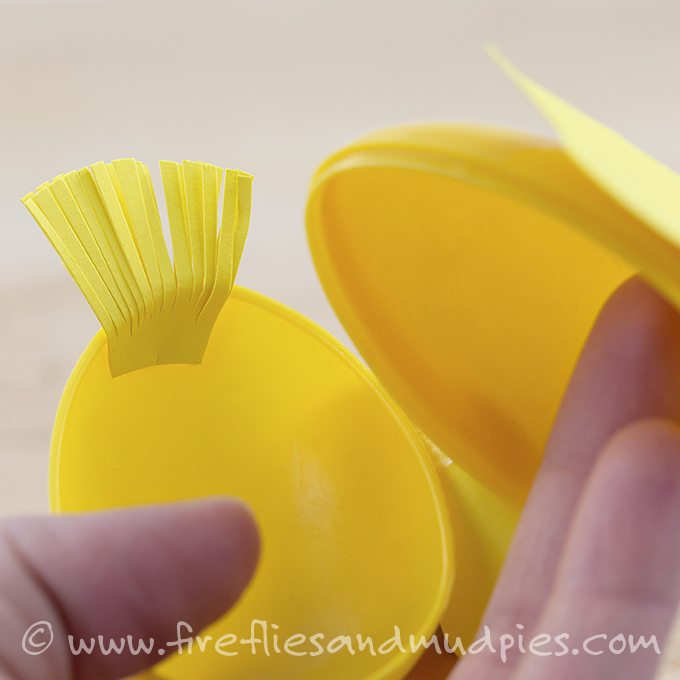 3. Secure the eyes, wings, feet, and beak to the outside of the plastic egg.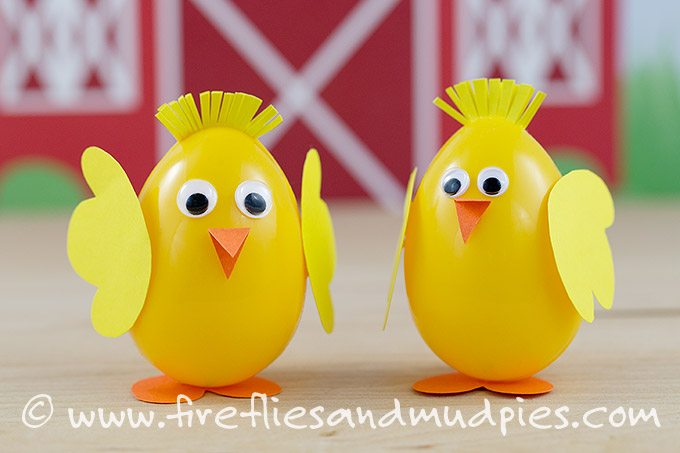 Aren't they cute? What a fun way to delight kids!
More Easter Fun for Kids
We love to welcome Easter with colorful, spring crafts. Here are some more creative ideas. Simply click the image to see more!