Today I'm thrilled to share a simple Christmas ornament for kids in conjunction with the 10 Days of a Kid-Made Christmas series hosted by Mama Miss. In this series, 70 bloggers are sharing a kid-made craft based upon a children's book. My boys and I have been reading 1 Christmas book per day since Thanksgiving. One of their favorites is The Twelve Days of Christmas illustrated by Don Daily. We love to sing along in "fancy voices" and admire the beautiful artwork in the book. Shared below is a tutorial for a super easy 3 French Hens Ornament that kids can create in minutes.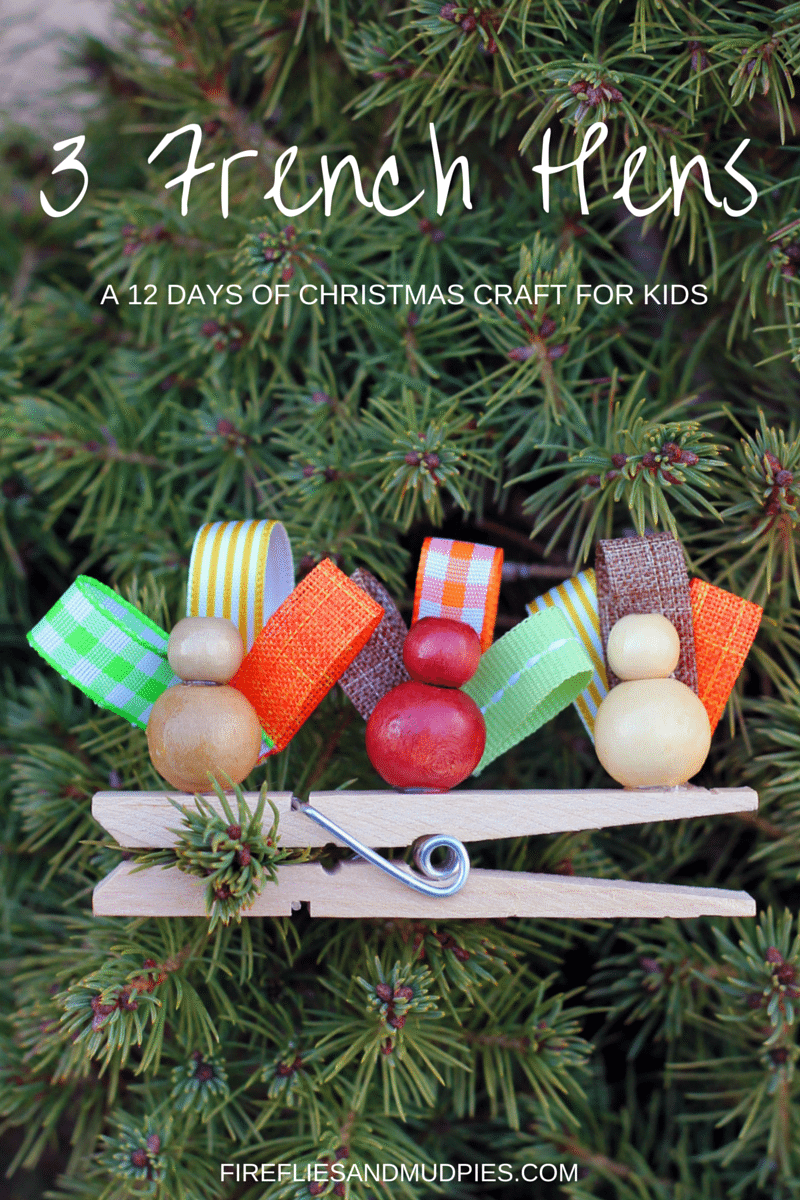 This post contains affiliate links. Opinions are my own.
Thank you to Craft Project Ideas for generously providing the wooden beads and clothespin I used in this craft.
3 French Hens Ornament
Clip-on ornaments are easy for little hands to place on the Christmas tree. Our Three French Hens ornament is crafted from wooden beads, a clothespin, and ribbon left over from the Scrap Ribbon Pumpkin Suncatchers we made this past fall.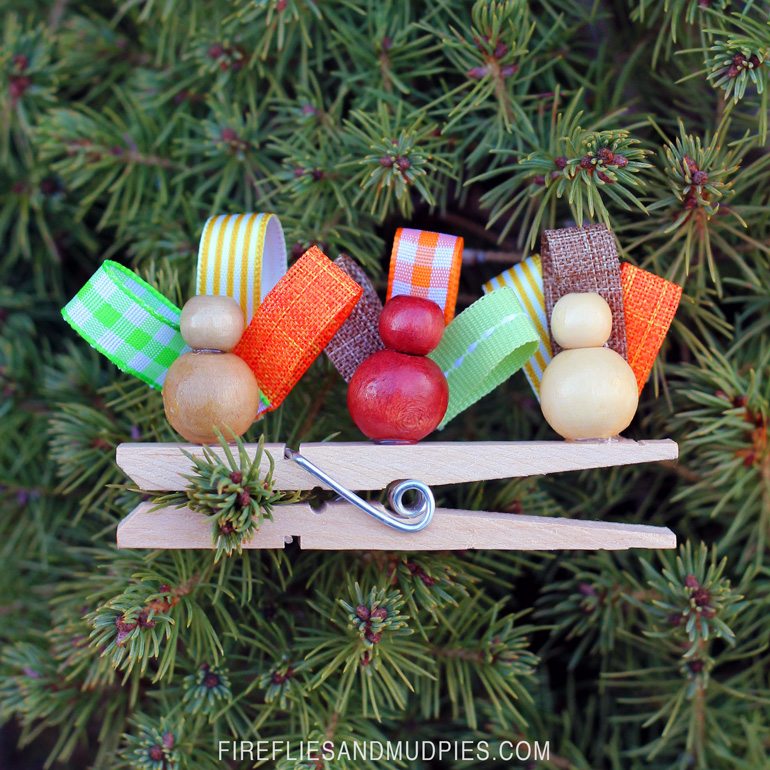 Materials Needed:
Directions:
1. If your child is old enough, invite him to use the hot glue gun to attach 1 small bead to the top of a larger bead to form the body of a chicken. If your child cannot use a hot glue gun, tacky craft glue will work just fine (but you'll have to wait for it to dry). Repeat to build 2 more chickens.
2. Cut 9 small strips of ribbon. Fold the ribbons and use glue (we used hot glue) to attach 3 strips to the back of every chicken.
3. When the chickens are assembled and dry, glue them in a row to the clothespin.
That's it! So easy, adorable, and fun for kiddos!
10 Days of a Kid-Made Christmas
Are you still searching for the perfect kid-made Christmas craft or activity for your kids, grandkids,  scout group, or classroom? Click the image below to visit the landing page for the 10 Days of a Kid-Made Christmas series.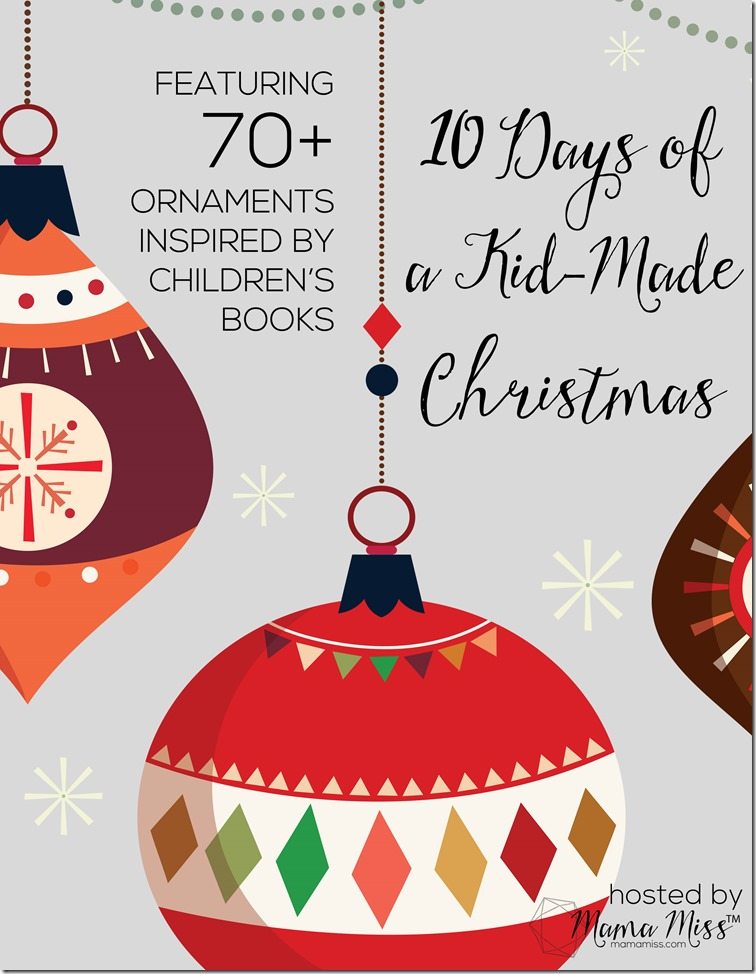 Day 10 Contributors
Shared below are links to the Day 10 crafts and activities. Which one will you make?!
Dream Snow Ornament by Lovely Commotion
Crayon Ornaments by Mosswood Connections
Nativity Ornament by Mom Inspired Life
Three French Hens Ornament by Fireflies and Mud Pies
Melted Bead Ornament by Mama Miss
Red Twig Dogwood Cranberry Ornaments by My Nearest and Dearest
DIY Snowflake Ornament by Simply Vicki
Truffula Tree Ornament by Great Googa Moogas
Pine Cone Ornament by Mommy Loves Trees
Embossed Nutcracker Ornament by The Life of Jennifer Dawn
Storytelling Ornament by My Bright Firefly