Books have the power to influence, awaken dreams, and foster creativity. Shared below are 25 heartwarming Christmas books perfect for dreaming and snuggling with your children on cold winter nights.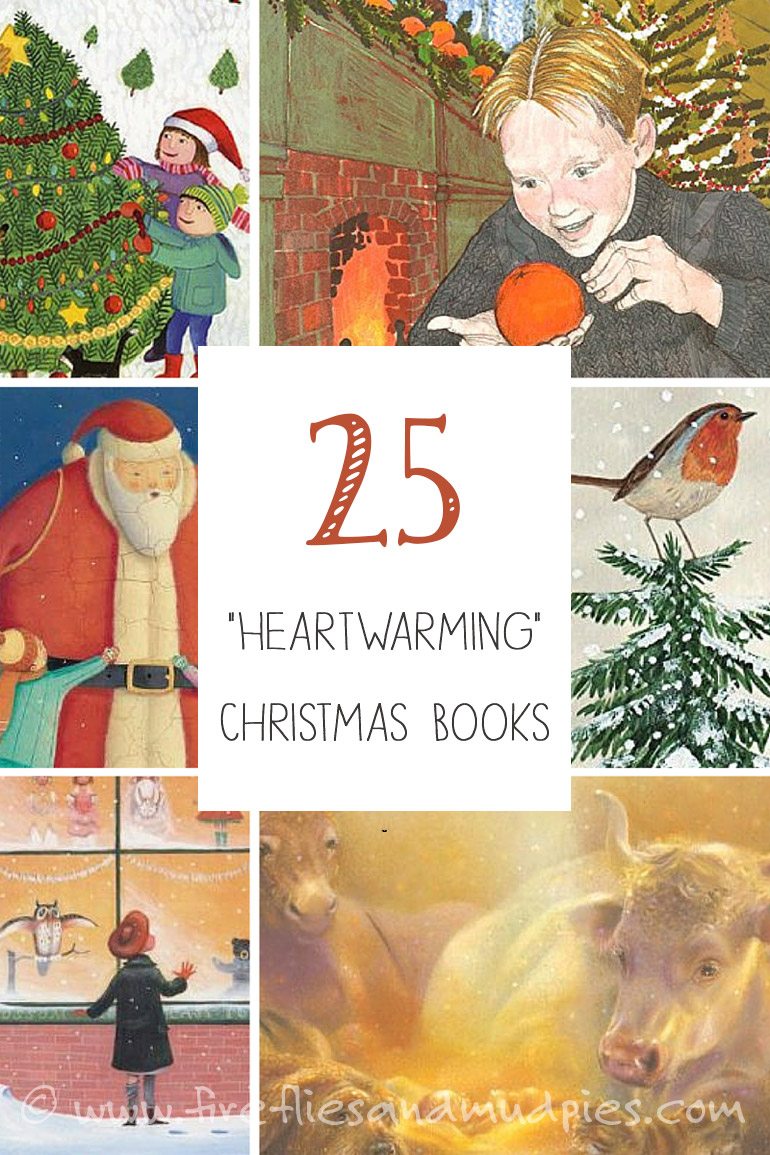 This post contains affiliate links. Opinions are my own.
25 Christmas Books for Kids
Christmas Cookies: Bite-Size Holiday Lessons by Amy Krouse Rosenthal
This charming picture book teaches important social-emotional skills like understanding feelings, gratitude, and kindness.
Night Tree by Eve Bunting
One of my favorite Christmas stories, Eve Bunting shares the story of a young boy and his family who have a very special Christmas tradition.
Lighthouse Christmas by Toni Buzzed
This is a story about how a young family discovers that the greatest holiday joy is being together.
An Orange for Frankie by Patricia Pollaco
An endearing Christmas story with a very important message about giving.
The Twelve Days of Christmas by Jan Brett
Jan Brett's captivating illustrations and a centuries-old Christmas song are the perfect combination!
'Twas the Night Before Christmas: Or Account of a Visit from St. Nicholas by Clement Clarke Moore
My children and I adore the detailed pencil illustrations in this timeless story.
Welcome Comfort by Patricia Polacco
A touching story about friendship, generosity, and tolerance.
The Nutcracker by Alison Jay
A beautifully illustrated story based on the famous Balanchine ballet.
Christmastime by Alison Jay
Lovely illustrations and hidden details throughout the story captivate children.
Legend of the Christmas Stocking by Rick Osborne
A heartwarming holiday story set in the 1800's about family, generosity, and kindness.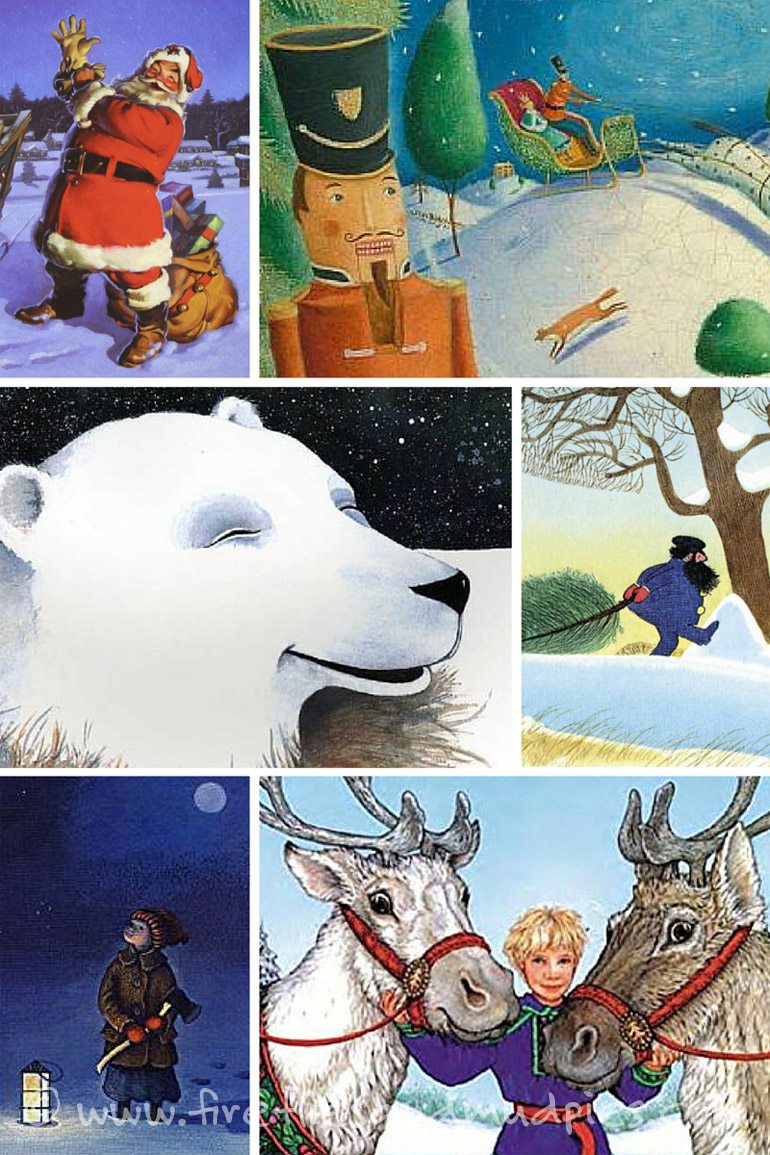 The Message of the Birds by Kate Westerlund
An owl shares the Christmas Story to a community of birds.
The Wild Christmas Reindeer by Jan Brett
Santa has asked a little girl from the Arctic to get the reindeer ready for Christmas, but can she do it?
A Wish to Be a Christmas Tree by Colleen Monroe
An overgrown pine longs to be a Christmas tree, but year after year, he is picked over. Can his forest friends help?
Christmas Day in the Morning by Pearl S. Buck
A touching story about love, service, and family.
Room for a Little One: A Christmas Tale by Martin Waddell
With all the animals surrounding him, Jesus was born in the warmth of a stable. A story about generosity, love, kindness, and the birth of Baby Jesus.
The Christmas Wish by Lori Evert
A little girl wishes to become a Christmas elf, and a menagerie of winter animals help her find her way to Santa.
The Christmas Owl by Angela Muse
A sweet picture book about an injured owl that your children will want to read over and over again!
The Story of Holly and Ivy by Rumor Godden
A charming holiday tale about an orphan, a doll, and a wish for family.
Bear Noel by Olivier Dunrea
The woodland animals can hardly wait—Bear Noel is coming with gifts!
Christmas Tree Farm by Ann Purmell
A charming story about life year-round on a family-run Christmas Tree Farm!
Cranberry Christmas by Wende Devlin
A classic, heart-warming Christmas story.
Apple Tree Christmas by Trinka Hakes Noble
An old-fashioned Christmas story about simpler times, family, love, and courage!
The Year of the Perfect Christmas Tree: An Appalachian Story by Gloria Houston
A Christmas story about the lover a mother has for her child and Christmas miracles.
The Polar Express by Chris Van Allsburg
A classic story about believing, friendship, and Christmas magic.
Dream Snow by Eric Carle
Will it snow for Christmas? A farmer and his animals can only hope!